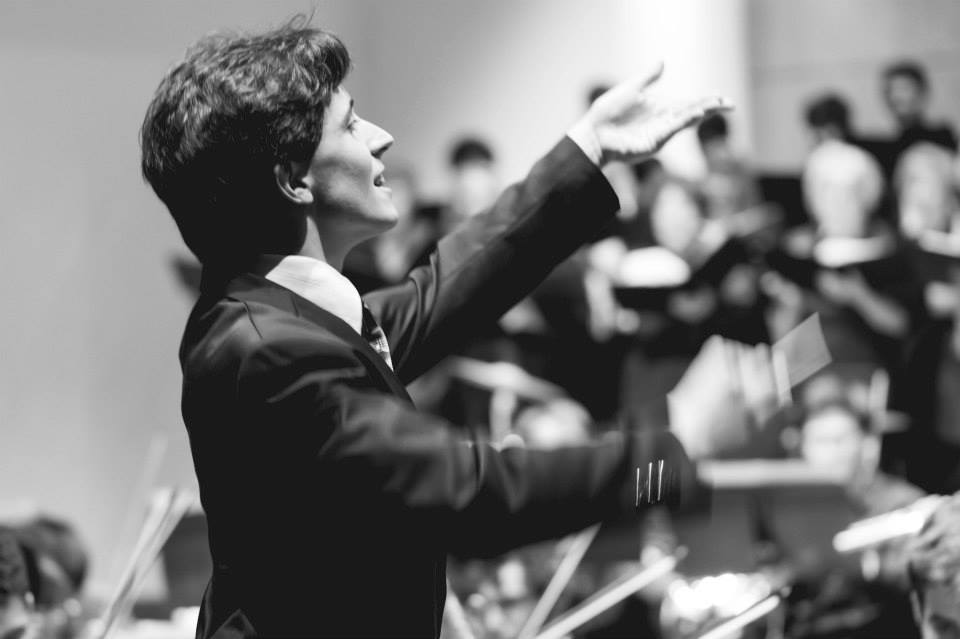 Robert has co-founded three Melbourne music ensembles, the Monash Medical Orchestra and the Australian & Asian Orchestra, for which he is the Chief Conductor and Artistic Director, as well as the Hopkins Sinfonia, which he has also conducted. He is also the Chief Conductor of the Monash University Choral Society and the Associate Conductor the chamber orchestra La Fraternita Di Solisti. From 2012 to 2014 he was the Associate Conductor of the Monash Chorale.
He has conducted performances with various nationally and internationally acclaimed soloists (such as the Chinese-Australian soprano Shu-Cheen Yu, Ji-Won Kim, Tony Gould and Melbourne saxophone virtuoso Jason Xanthoudakis). He has also been an invited guest conductor of various other Victorian ensembles, including the Preston Symphony Orchestra, Citi Opera, Zelman Memorial Symphony Orchestra, Victorian Youth Symphony Orchestra, Melbourne Recorder Orchestra, Ballarat Symphony Orchestra, City of Glen Eira Band, etc. As well as being committed to frequently performing new works of other Australian and Asian composers he is also a composer himself, with early 2015 seeing the well received world premiere of his Symphony No. 1 ("Symphony to an ANZAC").
Robert has a Master of Music degree from the University of Melbourne, specializing in orchestral conducting under the guidance of late Professor John Hopkins (OBE, OA). He has also received degrees from Monash University of Bachelor of Performing Arts and Bachelor of Music (First Class Honours) majoring in orchestral conducting and classical voice. He has been a recipient of the prestigious Commonwealth Post Graduate Award at the University of Melbourne, a Monash University Jubilee Honours Scholarship and four Monash University Dean's Awards for excellence.
In 2012 and 2013 he tutored the Honours year conducting students at the University of Melbourne and in late 2014 created and tutored an intensive conducting course for The Music Generation which will continue to be run half yearly from 2015. Robert has played the violin from the age of four, and from 2000 was a violinist and section leader in several orchestras, notably the Melbourne Youth Orchestra until 2004. He is a private teacher of violin, voice, music theory and conducting.
In light opera he has been the musical director and conductor of productions of The Mikado (2011), The Gondoliers (2012) and Iolanthe (2012) for the Savoy Opera Company Inc. after musically directing, arranging and conducting the revue musical Lehrstuck: A Musical Learning Play (2010) for the Monash University Academy of Performing Arts.
In the wider performing arts he also has a long theatre history as an actor, singer and dancer with various companies in theatres across Melbourne (including with the international production company Cameron Mackintosh Ltd., Cloc Musical Theatre, Whitehorse Musical Theatre). He has also taught tap dancing at Monash University Dance Sport and music theatre at the Electric Dance Connection.
In 2011 he was Assistant Conductor of the Monash University Wind Symphony, under the well known Australian clarinetist David Griffiths, as well as the assistant conductor of the Monash Academy Orchestra, under Jeffrey Crellin (of the Melbourne Symphony Orchestra).