Who are we?
MonUCS welcomes all singers who share a passion for singing. Membership is open to everyone no matter what level of singing. If you have a choir background, great! We'd love to have you. But you don't have to know how to sing or read music to join. There are plenty of people who are willing to teach you everything you need to know.
We are a non-auditioned choir that holds our weekly rehearsals in the Religious Centre (Building 38) of Monash University Clayton Campus.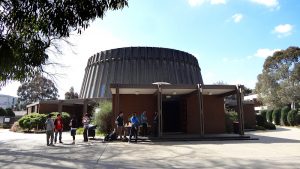 Our Groups
We have two singing groups on offer: AcaDeMics and our regular Choir.
AcaDeMics, which stands for "A Capella Designated Musicians", generally focuses on more contemporary a capella works, and their main aim is to perform and busk on a regular basis off campus. Our main choir has a wider focus and performs a range of things from large scale choral works, to musicals and contemporary songs.
Rehearsals
Come join us at one of our rehearsals in the Religious Centre!
Rehearsal Schedule Tuesday Evenings

5:30 – 6:30 pm

AcaDeMics Rehearsal

Dinner Break

6:45 – 8:45 pm

Main Rehearsal

Pub/Coffee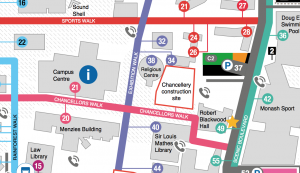 If you have any questions, please direct them to secretary@monucs.org.au and our Secretary Marcus Rendell will be able to help you.
We look forward to seeing you there!