Sign up for our upcoming rehearsal camp here! And to keep up to date, join our mailing list using the form in the sidebar.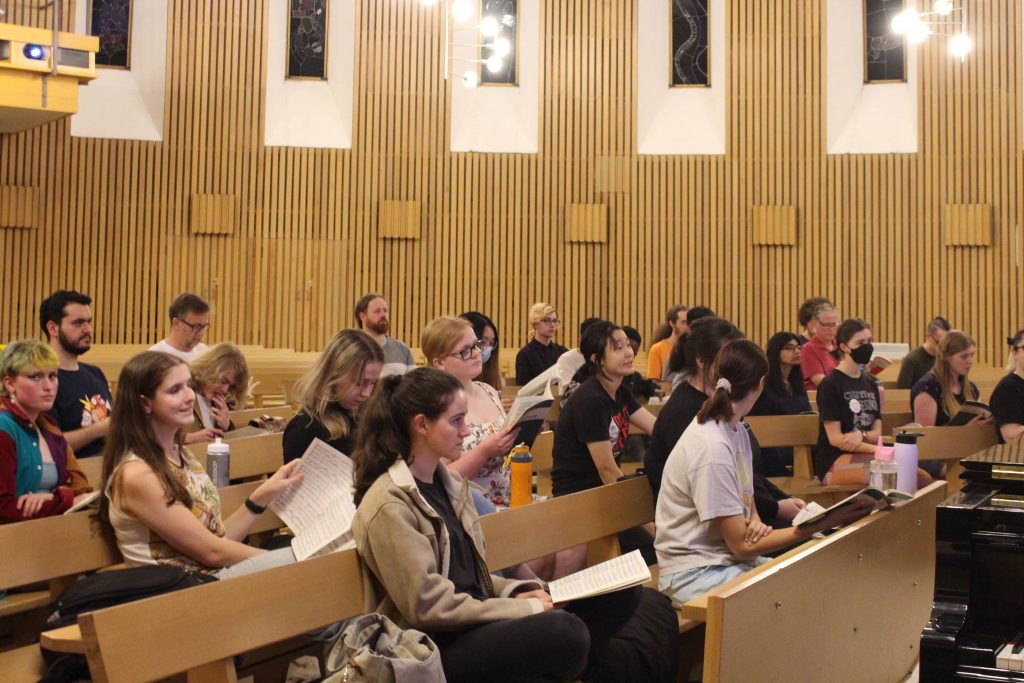 MonUCS is back in business in 2023! We were recently thrilled to start off the new year with wonderful Returners' and Fresher Rehearsals! Here's what's coming up:
Our OGM, 6-7 pm 14/03 at the Religious Centre – come make your voice heard in a different way to usual!
Rehearsal Camp, 17-19/03 – an intensive few days of rehearsals and a lot of fun! Get your tickets here!
And our regular Tuesday night rehearsals across semester, 6:00-8:30 pm at the Religious Centre
We'd love to see you at any and all of the above events!