We're so excited to be starting our concert season for "Considering Matthew Shepard"! Get your tickets here!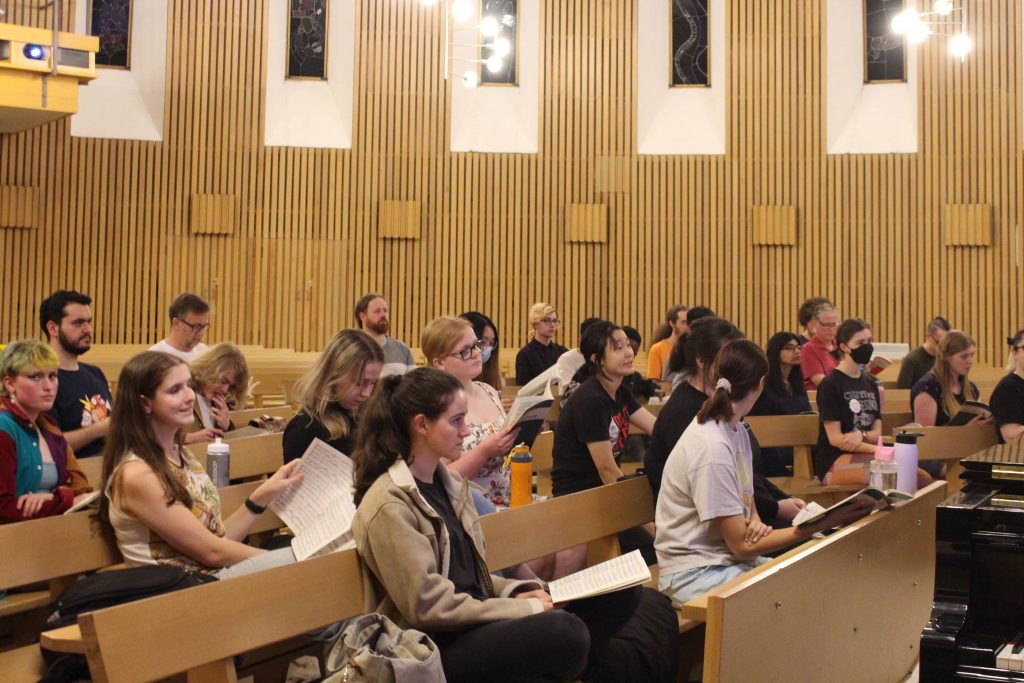 After a really successful first semester of the year performing our "Timeless Land: Songs of Australian Landscapes" concert, we are so excited to be back in business for Considering Matthew Shepard! MonUCS is an unauditioned choir, so we welcome participants of any and all skill levels. Come along and join us on a Tuesday night!
Our concert is on the evening of October 13th! Go to this page for the details. We are currently running a fundraiser for the concert – donate here, anything that you can spare would be much appreciated. And soon after the concert, we'll be diving right into our carolling season!