We're so excited to announce our upcoming concert – it's at 6:30 pm on the 20th of May at Keysborough Secondary College, Acacia Campus. Buy your tickets here and follow the Facebook event here!
Conducted by Lachlan McDonald, we will be presenting a delightful selection of works by Matthew Orlovich, Paul Stanhope, Sarah Hopkins and Joseph Twist that highlight the wonders and beauty of this land.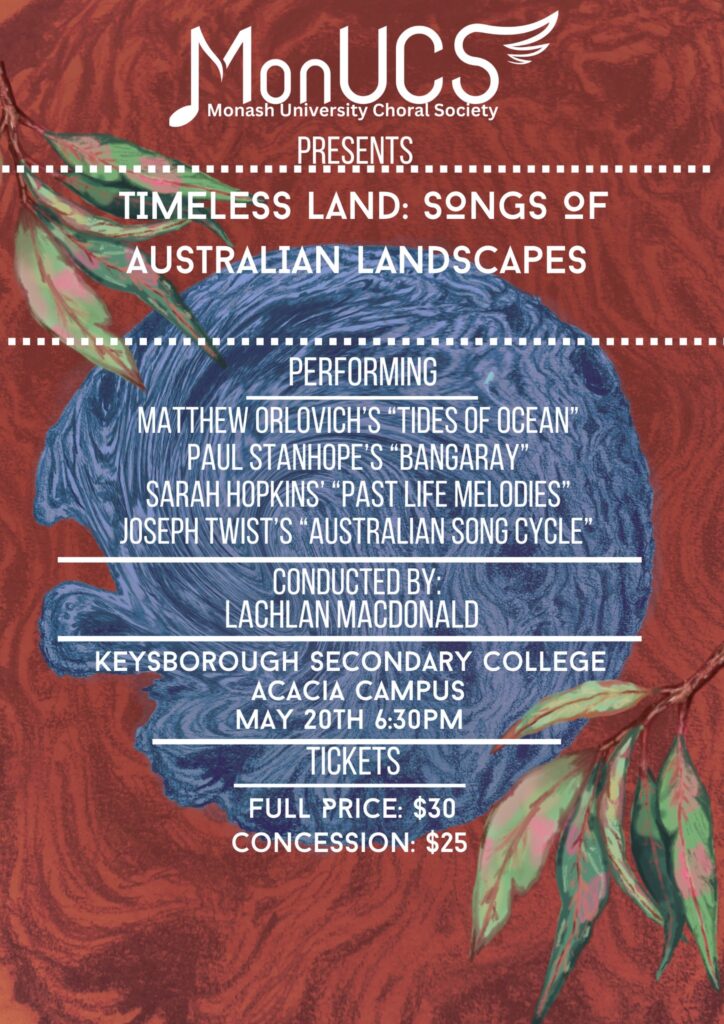 Details:
– Date: Saturday 20 May, 6:30pm (doors open from 6pm)
– Location: Keysborough Secondary College, Acacia Campus (28 Isaac Rd, Keysborough VIC 3173)
– Ticket prices are $30/$25 (full price/concession) plus booking fee, and can be purchased via Eventbrite.
Tickets: https://www.eventbrite.com.au/…/monucs-semester-1…
We look forward to having you all for an evening of enchanting choral music!